About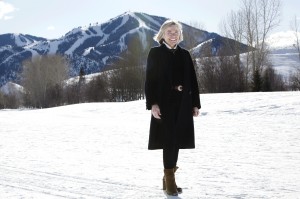 Sun Valley – A Great Place to Wake Up!
Sun Valley has so much to offer!  I have been a broker here since 1998, when I moved from Camden, Maine.  I became a real estate agent thirty years ago, after owning a lovely restaurant on the Maine coast.  Before that I was a co-owner of a five star Inn and Restaurant in beautiful Mt Snow, Vermont.  Talk about service business, this I love.  I have a knack for making the customer happy
Whether you are a young full time home buyer, or you are looking for a second home, vacation home, or retirement home, Sun Valley has it all.  All locations, prices, and styles are available in Blaine County at this time!  I am a full service buying and selling broker, and can find or sell your residential, commercial, ranch, or rental property.
The happiest client is a well-educated client! Knowing that you are well informed allows for easy decisions leading to successful listing or buying of your Sun Valley home. Give me a call so I can share with you what our beautiful valley has to offer, from housing to schools, recreation, and lifestyle!
I am excited for 2014.  The pricing has come down and the buyers have returned!  I look forward to talking with you about the current real estate market and the great deals that are currently available.